Are you looking for a men's fragrance for yourself or as a gift? My experience with the Prada Luna Rossa – Eau De Toilette
SUMMER

,

Electrical appliances

,

Tests

,

Home & Living
SUMMER

,

Electrical appliances

,

Tests
SUMMER

,

House and garden

,

Guide

,

Home & Living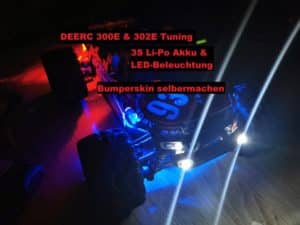 Patrick
The 2nd part of the RC car adventure with the Deerc 300E & Deerc 302E
Patrick
Here you can read our experience and test about DEERC 300E & 302E RC Offroad Drift 4WD Car in Part 1.
Dirk Re.
With the TonieBox, children can playfully set up and hear different hearing figures for different stories. Here is my test
Catherine
The 3T6B drone KF609 is a very light, small drone for in between.
etests
Do you want to buy a hoverboard and don't know what to look for? Here is a little guide to buying.
Maren
In this guide we dive into the fascinating world of Carrera RC cars. After a brief outline of the story, here's an overview of all the models or categories, looking for what age groups they are and where to buy the models. Various special features are also included. Let's go. On, into the world of miniature racing!
Scarify properly with the Bosch UniversalVerticut 1100 scarifier! What needs to be considered when scarifying a lawn and what preparations are made.
The corded Gardena ComfortCut 450/25 lawn trimmer for an optimal result. Now read what his strengths and weaknesses are.