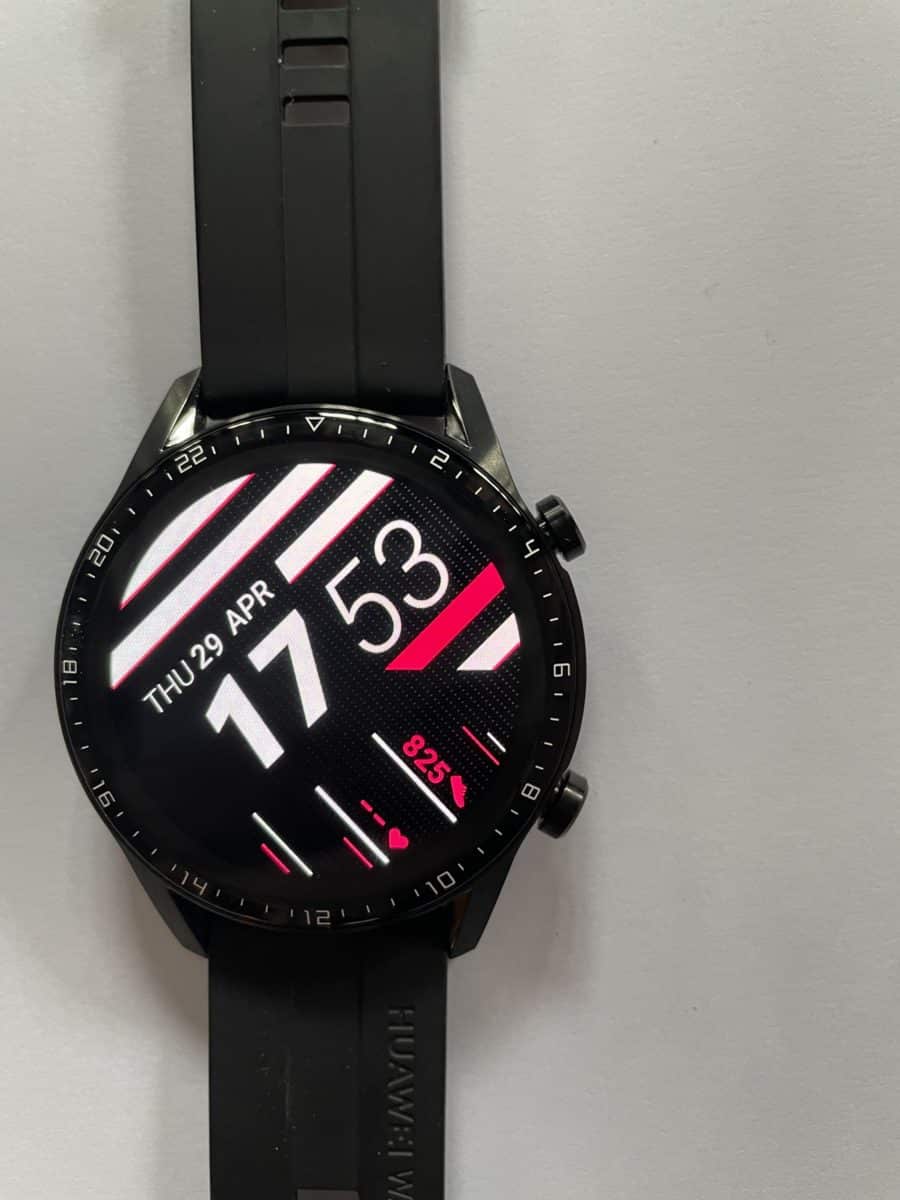 The Huawei Watch GT2 is the latest smartwatch from Huawei. Not only smart, but also sporty, that is the motto of the new watch. The watch is available in 2 different sizes, In the 46 mm and 42 mm Variant. This review is about the 46mm variant reported.
Smartwatches in comparison
Design | Huawei Watch GT2
I really like the design of this watch. It looks very sporty, but at the same time very high quality. The watch is available in several case variants and, of course, in a configuration with some bracelets.
Battery | Huawei Watch GT2
The battery is one of the biggest highlights on this watch in my opinion. According to Huawei, this should last up to 14 days. I've tried the watch for a few weeks and I have to say you definitely aren't wrong or make false promises. Of course, it always depends on the degree of utilization and on what is running and being measured in the background.
It will be for example the pulse measured continuously. I came up with one Battery life of an average of approx. 12 days. Since the battery is also recharged relatively quickly, you no longer have to worry about charging and the battery. The battery is a lot better than some of the other smartwatches / fitness watches, some of which are a lot more expensive than the Huawei Watch GT2, e.g. the Apple Watch Series 6, where the battery lasts for about 2 to a maximum of 4 days in normal operation.
Operating system and processor
A lot has happened with the operating system. The watch no longer runs on Android Wear, but on Huawei's own operating system. In addition, the new Kirin 1 processor was built into the watch. Thanks to it, the apps and the operating system run even more smoothly, and the individual apps, the surface and sensors consume less battery.
Haptics and handling
The watch feels very comfortable in terms of weight. It's nice and light, very positive for sport, but by no means too light, so that it could make an inferior impression in terms of quality. In my opinion exactly fitting. The clock has 2 buttons. Two on the right and one on the left. These buttons can be used with any application or
Assign functions. Unfortunately, you cannot install additional apps on the watch. In addition, the watch does not have a payment function similar to Apple Pay or Google Pay. This function is not necessary, as you can pay with your mobile phone, but this feature has become standard on most smartwatches.
Fitness and health functions
The Huawei Watch GT 2 again has some fitness functions that are already known from other fitness watches, especially the Apple Watch, which the design of some fitness apps (e.g. the fitness rings) is very reminiscent of. The Huawei GT2 has a relatively large number of functions on board.
For example it is the Heart Rate Monitorwhich is really very accurate. The pulse is measured continuously, so you can also see some outliers, which I think is very good. The fact that measurements are carried out continuously means that a pulse that is permanently too high or too low is recognized. In this case, the user receives a warning.
Auch der Blood oxygen is measured continuously. With the help of these two functions, high blood pressure and breathing pauses, as well as cardiac arrhythmias can be determined. Of course you should have this checked again by a doctor in an emergency, but I think it's good that you still have the option of early detection of some diseases or clinical pictures.
Auch der Sleep can be measured and monitored. In the morning (or after getting up) you get an overview of how you slept, what the breath and heart rate counters were, and how often you woke up in between. In addition, there are a few other functions.
A GPS module, compass, motion sensors and a barometer are also on board. During sport, depending on the sport, the calories consumed, steps, kilometers covered and of course the duration are measured. The Huawei Watch GT2 offers 15 training modes and can even measure the heart rate counter underwater. When walking, running and jogging, the route is recorded, so you can get an overview of all the data after the activity.
The Huawei health app you can even create a training plan for runners. This is of course very suitable for beginners in the world of jogging and running, but also for advanced runners and professionals, as a training plan is always very motivating.
Videos | Huawei Watch GT 2
Benefits
the bracelets of the older Huawei Watch GT are compatible with the Huawei Watch GT2
Very low battery consumption of the individual apps and the associated long battery life
Continuous measurement of the pulse and blood oxygen, which enables early detection of some diseases
Various sensors such as barometers, compass and altitude meters are also on board
Equipped with the faster and battery-saving Kirin 1 processor
Disadvantages
chunky design (good for men, not so suitable for women)
No payment function
No apps installable
Conclusion: Huawei Watch GT2
The Huawei Watch GT2 is a great watch, with a very good price-performance ratio and a top battery life. The apps and individual functions run very smoothly thanks to the new processor. The watch has several sensors, including a pulse sensor, GPS, barometer, an altimeter and a sensor to measure blood oxygen. The watch continuously measures the pulse and notifies you if your pulse is permanently too high or too low. Of course, the age, height and weight are taken into account.
Unfortunately, this watch does not have a payment function, which in most cases is not really bad, since you have a cell phone with you anyway, which you can also use to pay. Another disadvantage is that you cannot download any additional apps from Huawei's own store or the Google Play store. So you have to get by with the apps and functions that Huawei makes available.
All in all, the Huawei Watch GT2 is a top watch, the battery of which lasts a very long time and where you don't have to make any major compromises in terms of functions compared to a more expensive watch. The measurement results of the watch are very accurate. Very good price-performance ratio, definitely to be recommended.
Reading tips: Apple Watch 6 Series here ! Radio controlled solar clocks here !
Find in the Top🔟 the best & best-selling Huawei Watch GT 2 products 2022 on Honest Tests
Reading tips: coole DIY Projects | FITNESS | You like product testing read?
---
* Product images & links | Source: Amazon PA API | Last update on 27.03.2023/XNUMX/XNUMX | * = Affiliate links | Prices quoted on this website may have changed. The actual price of a product can be found on the seller's website. Real-time updates are technically not possible. Prices including VAT plus shipping costs
---