Notebooks and Tablet PC - What to Expect in 2019?
Long gone are the days when notebooks and especially tablet PCs only had a necessary replacement function in comparison to much more powerful, more reliable desktop PCs. What was originally the case has now clearly been reversed. In the meantime, notebooks, and sometimes even tablets, have become a powerful and serious alternative to traditional work at the desk computer.
At a time when flexible working models and mobility are playing an increasingly important role, this development reflects a holistic trend. So it's no wonder that every year, including 2019, with new and exciting developments for notebooks and Tablet PCs can be expected. Which these are, which manufacturers promise particularly great things and which trends can be expected to generate the most interesting impulses, will now be described. - Notebooks and Tablet PCs - Trends 2019
Notebook – tablet PC top ten – in comparison
What new specifications can 2019 be expected for notebooks?
Laptops and notebooks for mobile work on the go should be slim, light and enduring. Compared to the fixed desktop PC but also and especially the display should not be too small and too weak in the presentation, while still solid and above all long battery life. Often, notebooks have supplanted traditional computers, because they turn out to be more and more common as self-sufficient performance miracles. So what is to be expected in 2019 with the new notebooks?
Turing graphics processors in MaxQ format
The American manufacturer Nvidia, known for sophisticated graphics cards, shows itself in its current RTX series with a newly developed graphics concept. Turing graphics processors are used, which are based on the MaxQ format known from Pascal. In contrast to the original, however, you should not expect restricted functions, but full, powerful graphics chips. However, the associated lower clock rate is criticized, but Nvidia promises that this circumstance should not have a remarkable impact on the overall pace of work. So far it has to be shown to what extent the ideas can actually be implemented.
Innovations in the field of processors
Actually, a lot can be expected from the largest processor manufacturer, but Intel was already in 2018 with announced innovations. However, the promised innovations are to be offered on the market by the end of 2019. The result of the extensive changeover to new computing units with filigree 10-nanometer structures should set the starting point for a whole series of processors for ultrabooks. However, what is new is an extremely energy-efficient chip with the name Lakefield and two different processor groups.
More flexibility and compatibility through replaceable components
For a long time, the individual assembly and subsequent upgrading of computers and notebooks belonged exclusively in the hands of experienced inventors and experts. What is new in 2019, however, is the range of notebooks that can be upgraded independently. Dell wants to become a pioneer here and is showing itself with a new type of gaming notebook that should be particularly sustainable and future-proof. This is made possible by the option of retrofitting, in which components such as processors and graphics chips can be exchanged easily and practically.
This is made possible by the development of a new, exchangeable module unit. Appropriate and expanding components are to be offered in the future for your own replacement and upgrading. In this way, Dell would like to reach a new customer group and come even closer to user expectations with a direct, customer-oriented service.
A new generation of powerful processors for notebooks
A properly installed and reliable processor is the core of a computer's performance. A notebook is no different, but with the added challenge of limited space. Here AMD can impress with six new processors for 2019. The existing Ryzen 3000 series was continued, which now has a decent 16 cores and 4,7 gigahertz. For the year 2019 AMD promises the serial production of this latest generation of processors for notebooks. What new specifications for tablet PCs can be expected in 2019?
Tablets have skillfully set themselves apart from games and entertainment and are increasingly impressing as an alternative to the desktop PC. Above all, the large display offers excellent development opportunities, so that tablet PCs have become competitive working miracles. In addition, the slim, mobile devices can convince with innovative functions compared to notebooks.
Highest screen resolution for work and leisure
The new trend for 2019 in tablet PCs is evident in the pleasingly high-quality resolution of the new display. According to experts, this is the starting signal for a development that will be based on the demands of private and professional users. Accordingly, it is expected that the resolution scope of 4K will also be established for tablet PCs in the long term in the area of ​​private users. On the other hand, it is foreseeable that individually developed graphic solutions will predominate for professional use.
Hybrid solutions and multifunction devices with professional demands
Above all, the demands of professional users of tablet PCs are the primary impetus for the development of sophisticated solutions. That is why the trend towards multifunctional products is also being pursued with tablet PCs, with the result of so-called 2-in-1 devices. Thus, for example, the use of an optional keyboard as well as the use of an electrical pen are possible. The Microsoft Surface Pro series and the comparable product from Apple are pioneers in this area. Due to the customer request for versatile tablet PCs that meet the highest requirements, this trend will probably also extend to the rest of the industry from 2019.
Improvements and optimizations for individual user requirements
Unlike notebooks or even smartphones, the market for tablet PCs is an unsafe matter for many manufacturers. In fact, many providers impress with amazing products, but the demand for tablets is unreliable. That is why from 2019, many manufacturers want to personalize their offer concepts more precisely, which means that very individual tablet PCs are being offered that should meet very differentiated customer expectations. Here, the basic equipment and performance of the individual tablets is of particular interest, because the different product series should meet a wide variety of private and professional expectations.
Which brands of notebook and tablet PCs are currently the best?
The trend that was already established in 2019 will continue in 2018. Above all, well-known and successful manufacturers and suppliers of notebooks can count themselves among the best and most popular brand names again in the new year. It should be noted that the market for notebooks is very differentiated based on the different functions and equipment features of the notebooks. It is therefore quite common for a recommendation for occasional, private use to be very different from, for example, for gaming or professional applications. Regardless of these relevant details, the manufacturers Dell and Acer in particular were able to convince holistically in 2019.
These are particularly suitable for the use of office applications. The notebooks from HP, which are universally recommendable, are closely followed, while the products from Lenovo rather serve a solid group of users and are secretly referred to as workhorses. The Chinese manufacturer Micro-Star, or MSI for short, is less well known in general, but is astonishingly highly valued by connoisseurs, and aims to impress with a great notebook especially for gamers in 2019. Fast response times, reliable performance, a large display and optimal operating elements set clear standards in this category for 2019 thanks to MSI among the competition. Which trends will be implemented in notebooks in 2019?
Frameless displays also for notebooks
What is already part of the basic ambition of smartphones should also be implemented for notebooks from 2019, namely the frameless display. Together with a particularly slim and compact housing, the seamless design of a large display should enable a pleasant and elegant use of the notebook. What looks visually appealing and reminiscent of the first generations of Apple notebooks comes with exactly the same criticism, according to experts. It is feared that the extremely thin design will result in the loss of useful contacts and interfaces.
2-in-1 and multifunction capabilities
Although this aspect has already been mentioned in detail, it cannot be repeated too often. The notebook sector is also associated with challenges for well-known manufacturers. That is why in 2019 we will try to take a firm place in customer opinions, focusing on the development of reliable, useful devices with multifunctional uses. The result promises the use of just one notebook as a replacement for several products.
Future notebooks should therefore be significantly more powerful and compatible in order to ultimately bundle the functions of smartphones, laptops, desktop PCs and the like in a single device. It remains to be seen whether this development approach will have a lasting effect on the demand for new notebooks.
Comeback lost customer favorites believed lost
In 2016, a laptop with OLED technology appeared briefly to disappear from the picture again after a short time. Enthusiastic customers were disappointed and wondered if the alternative system would ever reappear. In 2019 it should be that far again, at least at the trade fair for consumer electronics CES the announcement of a new group of notebooks with OLED technology was announced. In fact, some examples have already been presented as evidence. It can therefore be eagerly awaited whether and how this trend will develop.
What trends are being implemented in tablet PCs in 2019?
It can often be read that the market for tablet PCs is in crisis. Some large manufacturers have even moved completely out of this segment. The remaining providers try, however, to break this development with attractive developments and interesting offers. For this reason, it can be foreseen for 2019 that tablet PCs will primarily be developed for the benefit of private end customers.
Although the demands on the functions and possibilities for tablets go far beyond this, it seems that the compact format and the limited dimensions of the devices are only of interest in the private sector. That is why modern tablet PCS should be equipped with impressive capabilities and functions, very individually tailored to very specific customer groups, in order to ultimately establish solid demand for this product category.
Conclusion - Trends and Manufacturers for Notebooks and Tablet PCs in 2019
Notebooks, laptops and PC solutions that can be used on the move are still popular and will probably also be in high demand in 2019. New products convince with their innovative technological developments and powerful functions. However, new possibilities and creative ideas are also being worked on in this area, which will be presented in alternative results in 2019 and are waiting to see whether they can make a name for themselves in customer reviews. It is definitely worthwhile to compare the different offers of notebooks for the different groups of users.
Due to the overwhelming variety of products, this provides a clear overview of possible offers, based on specific functions and options. The world looks a little different in the area of ​​tablet PCs, because very strong fluctuations in customer demand have been observed here in recent years. Manufacturers who have not already said goodbye to this market will try in 2019 to polish up the image of their tablet PCs with clever functions and unusual ideas. This should be made possible by extensive functions and versatile, compatible transfer options in order to confidently establish tablet PCs as a powerful interface between smartphones, PCs, laptops and the like in the long term.
Find in the Top🔟 the best & best-selling tablet PC products 2022 on Honest Tests
Reading tips: coole DIY Projects | FITNESS | You like product testing read?
We have created a buying guide with useful tips for you. He can advise and protect you from some bad purchases in 2023. He gives you recommendations for purchase, shows you useful links or brings you closer to a tablet PC test.
Get experiences & recommendations from customers, buyers, friends, social media, blogs or trade journals. before you a Tablet PC If you want to buy a product, be smart and you are well prepared.
Honest tests you can find some tests (including pool, FITNESS, Home & garden) & Guide (including Smart Home, Beauty, Handcraft) who can help you further.
How to easily find the best tablet PC product for you!

What purchase expectations do I have of the tablet PC product exactly?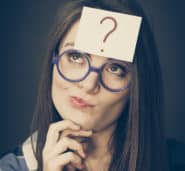 Many products have a primary purpose for which they are needed. Nevertheless, no matter what you are looking for or want to use the tablet PC product, write down exactly what you expect from the product, how and where you want to use it. Research and compare your found tablet PC products. You will find that many products do exactly what you are looking for, but have many more functions, different properties or handling that you did not know. The variety of products and scope of delivery can be very different.
Which manufacturers or brands produce tablet PCs?
If you are looking for a "Tablet PC" product and want a specific brand or manufacturer, then you have already narrowed your search with BRAND or manufacturer. If this is not the case, you must first get an overviewwhich manufacturers and brands produce and offer the product you are looking for. Benefit here well-known brands and manufacturers with their products. Nevertheless, it is worth investigating lesser-known brands or manufacturers. These could be new to the market or just less well known in the respective country.

You can often find a better one Price-performance ratio due to production costs or philosophy. Proven brands and manufacturers rely on notoriety and trust over the years that they've built up. quality & service have convinced, but can fade over time. Everything is reflected in the price. So pay attention to lesser-known products, they don't have to be worse. These can also have good service, good quality or come with more scope of delivery. Experiences of other buyers are very important.
Which functions, equipment and characteristics do I need for tablet PCs and which do I not?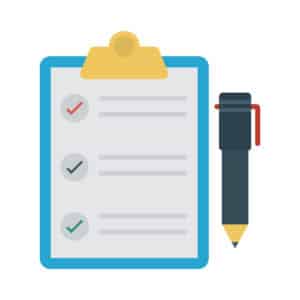 How to choose the best tablet PC product
You now know exactly what you expect from your new product and how you want to use it. You have gotten an overview of the available products. You have now gained more information about tablet PC products, as well as their functions, properties, handling and scope of delivery. What you initially expected from the product, you should now add new points and weigh up what do I absolutely need and what not. Also think long-term about comfort, consumption, benefits and scope of delivery.
Tablet PC reviews, tests and star ratings simplify your purchase decision!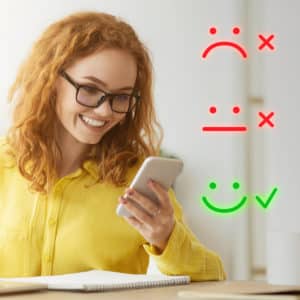 You now have a few tablet PC products on your list that match your desire. Now you have to sort out and go into more detail about the products. Search any product for buyer ratings, recommendations, reviews & tests on the web. You will read positive and negative and you will notice which product you are drawn to. Here are a few points to keep in mind:

👉 How reputable is the website or shop and its buyer ratings, recommendations, reviews & tests?
👉 Buyer reviews can be bought or fake, look at the number of reviews and spelling.
👉 Use other useful websites to evaluate fake reviews!
👉 What exactly are negative reviews about?
How do I deal with negative tablet PC reviews and experiences?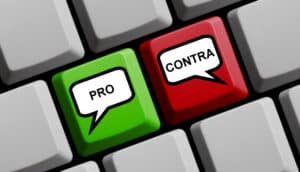 Negative reviews are often written when a product arrives defective, which can be due to the delivery route or directly to the manufacturer. It can happen, but it's not the norm and shouldn't put you off. There are many negative reviews from customers who bought the wrong tablet PC product for themselves or who didn't get the right information and were now disappointed. Incorrect or incorrect use can also lead to a negative rating.

Products often have to be assembled, for some this is too complicated, time-consuming or just not for them. Often these so-called negative ratings simply contain frustration that the buyer had. Nevertheless, there are certainly legitimate negative reviews, so I always recommend that you read them Read reviews carefully and revolves around use, durability & quality. What problems did you have? How did the dealer or manufacturer react to problems?

Further points:

👉 Few reviews does not always mean that your chosen product is necessarily bad. Maybe it just hasn't been on the market long enough and hasn't been valued enough as a result.
👉 If possible, ask your open questions to the buyer or seller in case of problems.
👉 some sellers fight each other with negative/positive ratings to improve or deteriorate sales ranks and positioning.
What problems, solutions or tips can I find about the tablet PC product?
It is often helpful to research problems, solutions or tips about the product before making a purchase. Here you can benefit from the knowledge of buyers who may have had the tablet PC product for some time, what they do with it or have experienced. This can be negative as well as positive. Maybe it will bring you further insight into the quality, durability, care, handling and use of your upcoming tablet PC purchase.
Where can I find solutions and tips for problems with tablet PCs?
⭐ Ask people around you about tablet PCs or products for experiences and tips.
⭐ Honest Tests top 10 list takes you to the best and most popular tablet PC products with links to ratings & reviews, where you can find many opinions and recommendations.
⭐ Many sales platforms offer their buyers a rating, which you can usually find under the product.
⭐ There are question & answer portals with the questions & answers you are looking for, or post them directly yourself. Example: Gutefrage.net
⭐ For every product or topic there are forums on the Internet where users, buyers or like-minded people can exchange ideas.
⭐ Facebook groups or Facebook pages act like forums with lots of questions and answers.
⭐ Look at detailed Top reviews on Amazon * an. There are many for very good quality and satisfied buyers 4 or 5 star ratings. The more customer reviews a product has, the safer the opinions and information about it.
Where can I find a tablet PC test on the internet?
💻 Just look in the area "Testing" from Honest Tests over or use here with Tablet PC test the search, maybe we already have something for you! 🙂
💻On Google you can enter here Tablet PC test Find! You can use any search engine out there. Also use a year for current tests, for example Tablet PC test 2022.
💻 For product recommendations and product tests with test results 2022, you can search for an existing one at Stiftung Warentest Tablet PC test check.
💻 Check at Ökotest whether an existing Tablet PC test is discoverable.
💻 Youtube is the choice for reviews and test videos. You can go here Tablet PC test check.
How to buy tablet pc! 🛒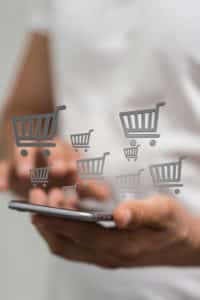 You can buy any product either online or in a local store. You will always find a much larger selection online. You will find popular local shops such as a hardware store, drugstore, shopping center or a specialist shop on site and can get an idea of ​​the products directly.

🏬 Popular dealers for tablet PC products could be: Aldi, Penny, Kaufland, Norma, Lidl, Netto, Roller, Rossmann, DM, Rewe, Real, Bauhaus, Toom, Obi, Hornbach, Mediamarkt, Saturn, Medimax and many others . All providers also sell selected products in their own online shop. 🛍

Online you will find many other online shops or price comparison sites in addition to the ones mentioned above.

💻Popular portals for tablet PCs are: Amazon, eBay, Otto, Conrad, Pearl, Billiger, Idealo, Geizhals, Check24 and many more. Everywhere you will find test winners, price winners or comparison winners, maybe exactly the product you are looking for is there!
How can I save money when buying a tablet PC?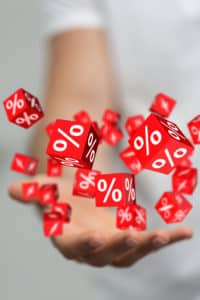 1. Saving tip❗ Look for designated ones discounts, offers, price reductions or bargain offers, but with Caution and compare.

⚠To check an offer, you can specifically for Amazon "Keepa" or "CamelCamelCamel" to use. Prices are tracked here, so you can see if an offer is really an offer. Many retailers lower prices on special occasions such as Black Friday, Christmas, Easter or other promotional days. With "Keepa" you can see months in advance how the price has been and you will notice that the price has been increased more and more to the promotion day, weeks or 1-2 months before the promotion to represent an offer at the promotion time, although it is the Price is that has been used often or for a long time. ⚠

Dealers like to use the tactic of adjusting a product from its normal price to a very expensive price, only to later sell it at that normal price (now much cheaper). With this tactic, the retailer triggers a price drop, which signals an offer for many online shops, websites, deal sites, price portals and positions it accordingly or makes it conspicuous. Use these tactics to your advantage and catch the periods before and after these price adjustments. This will certainly require a little time, planning and patience for your purchase.


Here at Honest Tests we have one "Keepa" price history view built into the tables and their contributions from "Tests" & "Guides". There you can see how the price of a product was in the past.

2. Saving tip💶❗ Always compare the scope of delivery with the price. A low price for a single product can become more expensive if you have to buy something as an option right away or later. A product set with a lot of scope of delivery can then suddenly be cheaper, although the price seems high at first.

3. savings tip💶❗ Don't buy scopes of delivery/equipment or more functions if you can already weigh up that you don't need them or use them little.

4. Saving tip💶❗ Use price alerts! You can set price alerts on some websites, comparison sites or portals. You could add a price alert to your tablet product. You will then receive an e-mail notification when you reach your desired price, which has been tracked over a certain period of time.

5. Saving tip💶❗ Maybe use coupon pages or coupon codes for your tablet product purchase. There are browser extensions that allow you to buy a possible voucher code directly from the online shop. Many retailers want to retain their buyers after a purchase and include voucher codes with them. Voucher websites show you current vouchers for everything. You just have to check whether one would be possible for you at the moment.

6. Saving tip💶❗ Does your product have to be new? With used products, B-stock or Refurbished products you can save a lot! Amazon and Ebay offer used, B-stock or refurbished item on. Depending on the used condition and knowing someone else has used it, you can save a lot, but it may not be for everyone. B-Ware items often have transport or cosmetic defects, but are fully functional. Refurbished goods are used, defective and returned goods that have been prepared for sale and have a guarantee. Amazon offers these products as Warehouse Deals
Tip: A Gift Idea or Birthday gifts should never be cheap products, don't give away anything that you wouldn't use yourself in terms of quality.
Lots of positives Buyer ratings are often a sign that people are happy with the tablet PC product.
Amazon.de * offers many different ways to analyze a product well. With the buying guide you will surely find some tablet PCTests or tablet PC comparisons.
You always want the most popular top product at the best possible price and no additional costs. Many want that. But quality has its price. If you buy cheap, you often buy twice or three times again. Spend a little more money and enjoy its quality in the long term, you will enjoy it more in the long run than cheap bargains. It's not always easy to buy a quality product at a reasonable price. If you stick to a few purchase criteria, customer reviews and the buying guide, you will surely find the right product for you. Have fun!
Recommended reading: massage gun, Fitness Bike, product testing
honest-tests.de can you do good Order tablet PC products online at good prices – Buy tablet PC online. Simply order tablet PCs online, find tablet PC products and Buy Tablet PC Products. Always pay attention quality and rating of the products, regardless of whether you want to buy offline or want to order tablet PC products on the Internet. Buy a tablet PC: Order good products such as tablet PCs online - at a good price! Search for a tablet PC – find a tablet PC – order a tablet PC online!
The Honest Tests Website - gives you the opportunity to compare many products such as tablet PCs at good prices on the Internet and to order tablet PC products directly to your home.
If you want to order a tablet PC online: Search on Ehrliche-tests.de, find your product and we will direct you to an online shop like Amazon to order. Buying tablet PC products is so easy! - Super easy to order tablet PC products online.
Discover the now honest tests! Have you read everything up to here? WOW! Then you are either very precise or a search engine, because this text is written for them 🙂
---
* Product images & links | Source: Amazon PA API | Last update on 26.03.2023/XNUMX/XNUMX | * = Affiliate links | Prices quoted on this website may have changed. The actual price of a product can be found on the seller's website. Real-time updates are technically not possible. Prices including VAT plus shipping costs
---