Are you curious and want to learn something about the creation of the website/blog and the people behind it? - Let's go! 🙂
Patrick Witte | Tester, consultant, operator & admin
Hello, I'm Patrick, I live in Eberswalde, I was built in 82, I'm the father and I run the "Honest Tests" blog. As you may have read, I prefer a respectful "DU" in my posts. 🙂 No matter who "YOU" are, be buddy and let's chat. 😉
My early interests in computer systems, games, multimedia and the slowly emerging Internet already suggested my enthusiasm for technology. In the 90s I got the 286 (I still have one in the basement) and the 486, later the Gameboy and the SNES. In 1995 I came into contact with my parents' first PC with Windows 1 & DOS. I mainly played games like everyone else, but I still rearranged and disassembled the PC regularly, so that someone had to fix everything again. 🙂
Over the years I built computers for others or myself. For other technology in the multimedia sector, people were happy to get back to me with "You know your way around and have a idea!". Nobody knows everything, so I researched topics & products to be able to help or advise. I'm self-taught! I have acquired all my knowledge and skills through reading, seeing, trying and doing. Youtube, DVDs, magazines, blog posts, forums & trying it myself helped me.
At some point I came to photography & Photoshop, with my own small photo studio. I taught myself a lot again in my free time. Shootings, planning, editing photos with Photoshop led to a blog/website that I created myself. There I wrote about my projects related to photography & Photoshop. Facebook page & blog were gladly fed and well received. The photo blog ran with JOOMLA years ago. Does Joomla still exist? - I'll have a look 😉 Okay, wow is still there and has been further developed. The switch to WordPress came at some point, since many things are more convenient and comfortable, and almost 50% of the websites Ltd. based. With the founding of the.extenders we helped each other with our know-how and continued to learn.
Time passed, complex photo shoots & image editing became less and less, not because it wasn't fun, but because of the effort and time I spent on it. I still wanted to keep my own blog. The blog was created because of my diverse interests "Honest Tests". It was only with him that I learned intensively about WordPress and what it means to create and operate a website. What is SEO anyway? How does online marketing work? What are backlinks? How to write a blog article What is affiliate marketing? What and for what is HTML/CSS & PHP? I learned a lot of new things from the blog and am still learning!
Honest testing now brings together many of my interests & skills. Photos & graphics with Photoshop or Lightroom are also included. The technology such as servers, tools, products, problems & solutions are always present and never let it get boring. In addition, I help with tests, guides, tips, buying guides, ideas & recommendations like I used to do, only that I reach more people. The products & topics are as diverse as I am, so I don't have to limit myself to "honest tests". Whether doing a DIY project with my son, presenting a cool product or writing a longer test report, everything is possible. 🙂
This is me: Cyclists, soccer players, athletes, RC pilots, series junkies, moviegoers, gamers, gardeners, craftsmen, positive thinkers, humorous, loving dad, pixel pushers, do-it-yourselfers, testers, copywriters, admins and much more. 🙂
---
Team - Honest Tests
An Overview of Contributing Authors, Testers, & Advisors.
I am a freelance writer and I was born in 1983. I love reading, books and writing on paper. Likes dusty libraries and the silence. I already had my own library when I was at school – which in retrospect, in my imagination, turned out to be much larger than it actually was.
I have published two books. Write as a passionate ghostwriter, convinced advisor, enthusiastic e-booker and, above all, as a freelancer. For a while, the Osnabrück City Library was my second bedroom, until one day I earned money and was able to buy books for myself. I have never forbidden myself anything professionally, not even being allowed to gain a lot of experience. As a result, I was able to experience a great deal and this wealth of knowledge – which is wonderfully growing every day – became the cornerstone for my step into self-employment as a writer.
I'm Julian and I'm from Kiel. I graduated from high school in 2020. In my free time, I like to do all kinds of endurance sports. Whether running, cycling or swimming, some sport always lures me out into the fresh air.
My favorite distance is the half marathon, which I have also competed in internationally in Denmark and Norway. The combination of endurance sports, such as triathlon, is also very popular with me. I'm also training for a long distance triathlon. I write my experience & test reports on sports and fitness products for "Honest Tests".
Juliane S | Tester & Fairy Godmother
I'm Jule, a little decoration queen and I really like the vintage style. As a woman, I like to deal with beauty and fashion products, who would have thought. 😉 I enjoy many products, which I would like to share with you to gain more blogging experience myself.
In addition, I do smaller things in the background when it comes to entering, updating and testing at "Honest Tests". Professionally I work with people and that's where my big heart comes in handy. In my free time and away from the internet, I like to do sports in the gym or in the great outdoors. My dog ​​man "Luke" has been accompanying me for 5 years.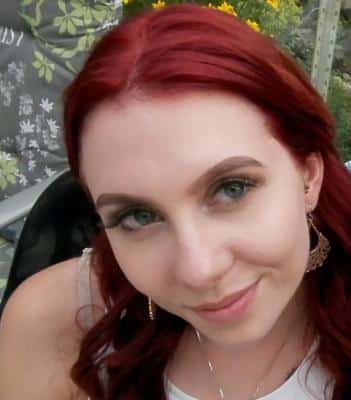 Hey! My name is Sarah. I really like testing new things, especially beauty products, but also other things that make everyday life easier and more beautiful.
I am happy to share my experiences with you and write about products that I use and have tested myself when my time allows. My Bolonka "Dexter" is always at my side. You are welcome to follow us on Instagram 😉
Hey, I got the chance to try my hand at writing and using WordPress. My interests are technology-heavy because I am a mechatronics engineer. In my free time, my house and garden keep me busy with manual work.
other authors & testers