You have been playing with the idea for a long time game camera to buy, but ask yourself what you need such a game camera for. In the following I will tell you about the benefits of my Apeman H60 wildlife camera and the advantages and disadvantages, as well as the areas of application and what to look out for when buying.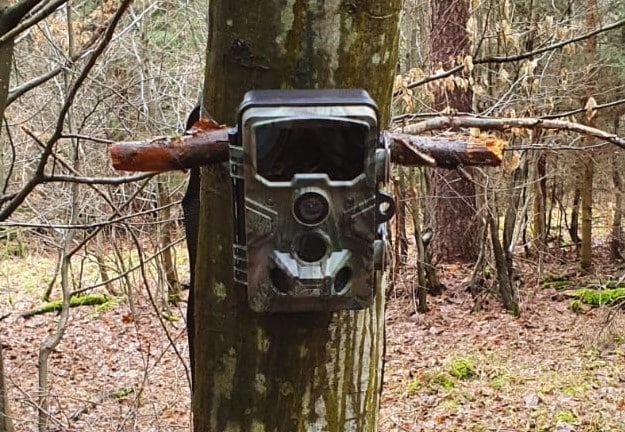 Buy and what to look for
For my purchase, I chose that Apeman H60, a game camera, which at Day and night as well as with wind and
Weather takes sharp pictures and videos even with sound. Before you buy, you should think carefully about what you want to use your camera for. Would you like to hang them up in the garden for fun and take the hedgehog or something else in the garden at night or do you want yours game camera hanging in the forest as a hobby or as a job, e.g. as a hunter.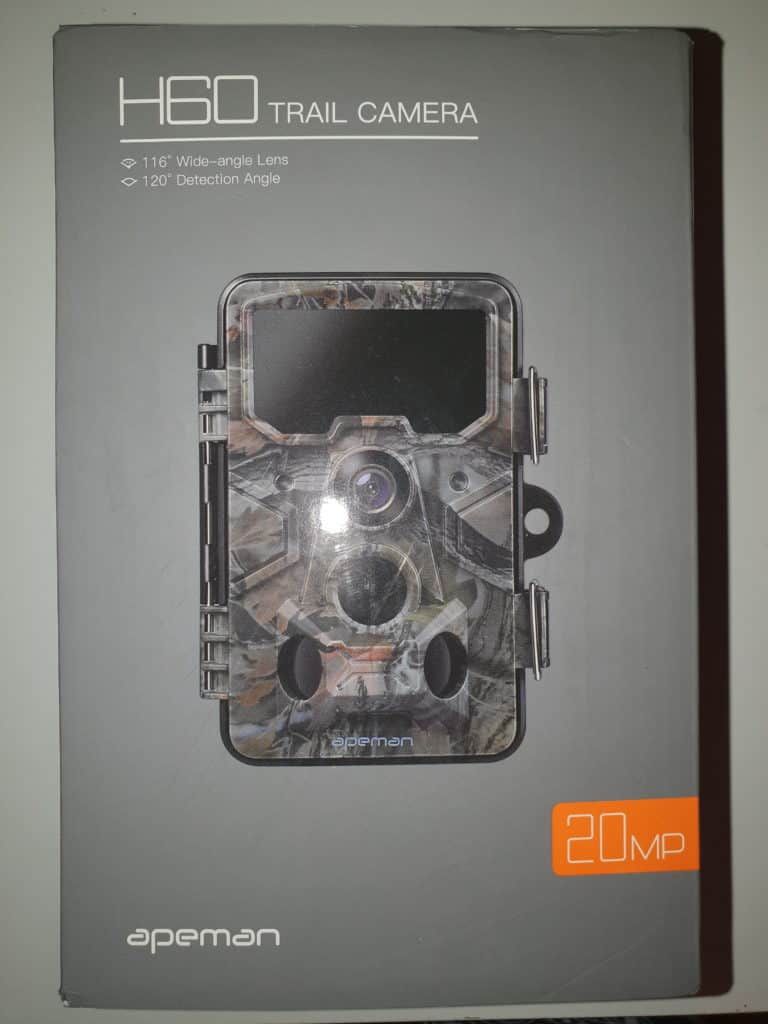 And depending on how this first decision turns out, you should weigh up between price and performance. You can spend a lot of money on wildlife cameras, but you can also get away with it cheaply. In my case I am treating one Wildlife camera Apeman H60 without radio signal, ie in order to check the recorded images, one has to call up the images and videos on the camera itself or remove the memory card and insert it into a suitable card reader.
So it is more of an entry-level model. Ie a live transmission on your smartphone is not possible. You should also ask yourself before buying how high the resolution should be and inform yourself where you are allowed to hang such a wildlife camera, as it is strict outside of your own garden Vthere are regulations.
Technical data: Wildlife camera Apeman H60
I have the Apeman trail camera new for €70 (Most entry-level models cost about that) bought on Amazon. She owns one high resolution & 120 ° wide recognition angle 20MP and 1080P high resolution. With the help of 116 ° wide angle lens and 120 ° motion sensor you have a large field of view of nature. Also owns the game camera darkened LEDs & infrared technology and a fully automatic IR filter.
VPros and cons: Apeman H60 wildlife camera
Disadvantages:
1. abnormality
The wildlife camera has a darkened pane for infrared LEDs and this is also better than a transparent pane, but even with the darkened pane, light lights can be seen when taking pictures. This means that a person will not notice this, but with animals it is very possible that they notice after a few pictures that a weak red light flashes there in the dark.
2. Storage of the recordings
If you want to look at your recordings and not take out the memory card and insert it into a card reader, but plug in your cell phone directly, then you can view your recordings on your cell phone without any problems, but with me it is the case that the recordings as soon as I use my smartphone of the Wildlife camera Apeman H60 separate, the recordings on the camera are automatically deleted. This means that it is best to make a copy on your cell phone right away if you have important recordings.
Tip: View photos directly on your smartphone via cable? First save the important recordings directly on your smartphone before they are gone.
3. security
Unfortunately, the security of the camera also has a few gaps. I think you want to hang your game camera outside your garden and still not have it stolen. You can zwar set a password, but when the camera is gone, it is gone. You could also attach a lock, but you could break through the plastic eyelet with simple pliers. That means a small padlock does not offer any real protection.
That is why I would also recommend that you hang your wildlife camera outside your garden using batteries and not rechargeable batteries, then the loss of material in the event of theft is lower.
Note: Find out where you can hang your wildlife camera and keep the risk of loss in mind.
Advantages: Apeman H60 trail camera
1. running time
If you are wondering how long the "battery" of the camera will last, then I can reassure you. The Apeman H60 trail camera can be charged with 8 AA batteries or rechargeable batteries. To do this, you can activate the power-saving mode in the settings and, for example, set after how many minutes the wildlife camera should turn off and how long video recordings should go. So if you have this setting optimally
and you use 8 full rechargeable batteries or batteries, you can expect a running time of at least one month and up to four months. Of course, this information depends on the amount of recordings you have made.
2. Weatherproof & camouflaged:
I think you want to hang up your game camera in wind and weather? If that's the case, I can calm you down again. The camera is wetterproof, which means you can leave them outside even when it is below freezing and it is raining. Nothing can happen to the wildlife camera itself, at most it could be that the batteries run out faster at very high or very low temperatures.
In addition, the camouflage speaks for them Wildlife camera Apeman H60. In the attached pictures you can try to look for the camera 😉 So especially in the forest by a tree, for example, you get the feeling that the camera is merging with the tree.
3. Recordings & suspension
The camera's recording capacity is really great. You have the Choice between photo and Vvideo recordings. Photographs with 20MP is really good for a game camera in this price range, as is that VVideo recordings are up to one Resolution of 1080P possible and also record the sounds of the environment.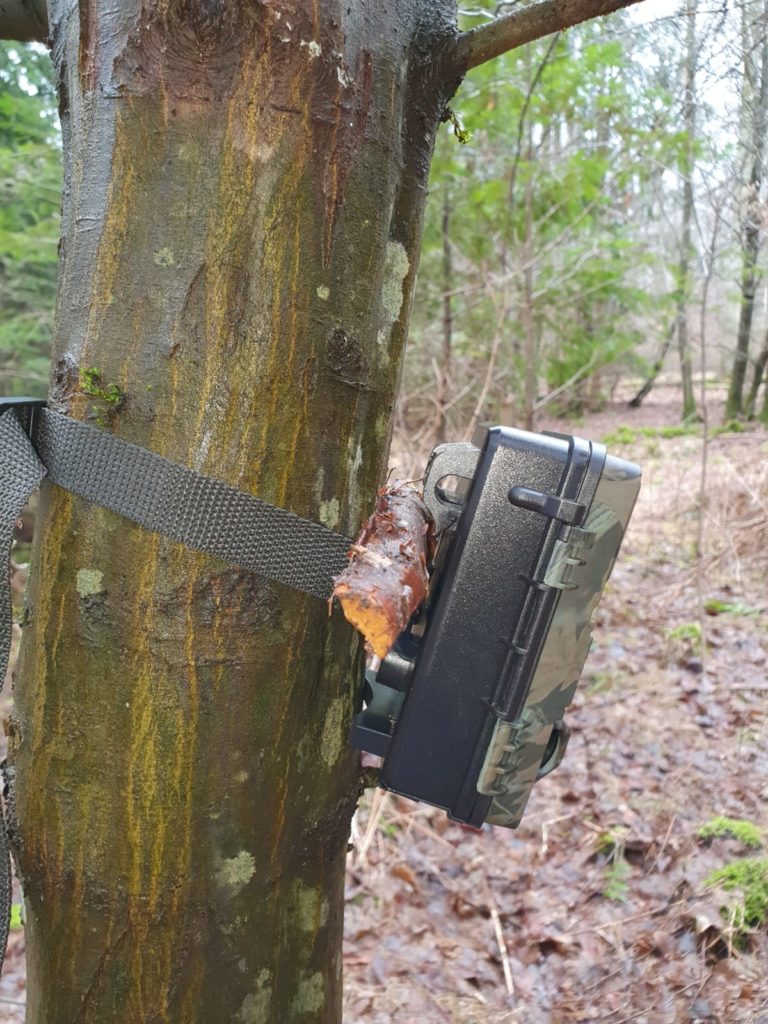 Apart from the resolution, the angle at which the camera shoots is also really good. This means that it not only records a small area in front of the lens, but one Wide angle of 120 ° and as already said as that at Tag and at nightYou just have to make sure that black and white pictures are taken at night, of course 😉 hanging is also very easy.
To attach your camera to a tree, for example, you can either use a sturdy, dark green camouflaged strap or a metal plate, which can serve as a tripod or can be screwed into a tree and easily screwed into the wildlife camera at the bottom.
Tip: It is best to hang up your wildlife camera to get the best picture 2-2,5 m high on. To keep the angle on the ground, you can simply clamp a stick behind your wildlife camera, so it automatically turns down a bit and the angle should then be correct. It's best to do a test exposure.
4. Storage
Even if you plan to take a lot of pictures and videos in good quality, you don't have to worry because you get a 16GB SD card included. And, if that's not enough for you, you can insert your own 32 GB memory card yourself.
Tip: Just make sure to format your memory card in the menu before using it for the first time!
Video | H60 Apeman trail camera
Conclusion: Wildlife camera Apeman H60
When those points apply to you, I would recommend you to buy this camera. For your first wildlife camera, the Apeman H60 definitely the price-performance ratio. There are of course a few minor disadvantages, but to get more you have to dig deeper into your pocket.
Especially in the The game camera is sufficient for the hobby area actually completely off. So surveillance camera for your house/It is not necessarily suitable for an apartment because, as I said, it does not broadcast live. I also have to briefly mention the company's support at this point, as I wanted to redeem a € 10 fee and this worked out well with friendly support.
I hope I could help you with my article and make your decision easier. If you have decided to buy, then I wish you good luck and fun with your recordings 🙂
Find in the top🔟 the best & best-selling trail camera apeman products 2022 on Honest Tests
Reading tips: coole DIY Projects | FITNESS | You like product testing read?
---
* Product images & links | Source: Amazon PA API | Last update on 22.03.2023/XNUMX/XNUMX | * = Affiliate links | Prices quoted on this website may have changed. The actual price of a product can be found on the seller's website. Real-time updates are technically not possible. Prices including VAT plus shipping costs
---