Huawei P30 Pro | Review
Avarice is cool, doesn't count here. If you want to incorporate the new icing on the cake from Huawei, you may have a bitter aftertaste. With a creamy price of up to € 1099, depending on the storage capacity, you might still consider a diet. Perhaps. We currently have it and give our experience and details here. The new Huawei P30 Pro has a lot to offer, especially for photography enthusiasts. We present it, do a fact check and get the pixels out of the display. Justified or completely exaggerated? What the smartphone can do, what you should perhaps pay attention to and whether there is a compromise - you can find all of this here. - Huawei P30 Pro review
Recommended reading: You will find many guides on various topics in the advice section !
Huawei P30 Pro | Test report | Huawei P30 in comparison
Display: 16, 4 cm (6, 47 inches)
Display: 16, 4 cm (6, 47 inches)
Display: 16, 4 cm (6, 47 inches)
Display: 16, 4 cm (6, 47 inches)
A precisely fitting booklet protects the HUAWEI P30 Pro from scratches and gives it an individual style
Display: 16, 4 cm (6, 47 inches)
Processor: HiSilicon Kirin 980
Processor: HiSilicon Kirin 980
Processor: HiSilicon Kirin 980
Processor: HiSilicon Kirin 980
Stylish look with HD Smart Window
Processor: HiSilicon Kirin 980

N/A

N/A

579,99 €

599,99 €

49,90 €

N/A

Amazon
Amazon
Amazon
Amazon
Amazon
Amazon
10. December 2023 22: 18
10. December 2023 22: 18
10. December 2023 22: 18
10. December 2023 22: 18
10. December 2023 22: 18
10. December 2023 22: 18

*Advertising
Who are Huawei?
Huawei Technologies Co. Ltd is actually the name of the company, which has been banging steadily in the last few years. Written for information and communication, she is a leader in the smartphone, tablet, smart home, mobile broadband and more. 180.000 employee employs the company. Sustainability is also on the program of the 1987-founded group. Year after year, they set the bar higher. With success. The latest cracker from China: The Huawei P30 Pro.
Huawei P30 PRO - the product
Width: 73,4 mm
Height: 158 mm
Depth: 8,41mm
Weight: 192 g (including battery
Colors: Breathing Crystal / Amber Sunrise / Aurora / Black
Display: 6,47 "
Huawei P30 PRO - Data check
Data Check. What does the flagship bring with it? Full-bodied ingredients make a dish, which in the long run satisfies. Bon Appetit:
Huawei P30 PRO - Camera
The Leica camera is something like the extra portion of chocolate sprinkles on the fat cream topping P30 Pro and thus also leaves the Galaxy S10 out in the rain. Why can the P30 do this? In comparison, the pictures of the Samsung giant appear matt. Samsung apparently has difficulty moving in high-contrast areas. Not the pro. ISO 409.600? No, I have not committed myself. In his test, Chip.de wrote: "In an almost completely darkened room, the Huawei P30 Pro delivered shockingly clear, detailed and low-noise pictures like some cell phones in daylight." Huawei had the brilliant idea of ​​replacing the green with yellow pixels. The result is up to 40% more light! Why didn't anyone else think of it? The open aperture of f / 1,6 is a real stunner. It lets in even more light like an open door and supports the yellow pixels - the bar is set a bit higher and skipped. What's for dessert? Huawei serves several cameras:
40 MP Super Sensing
20 MP Ultra Wide Angle
ToF
zoom lens
➔ What is ToF? Not really a camera, rather an addition. ToF (Time of Flight) measures the distances for calculating depth of field. What for? For portraits! Bokeh is no longer a magic trick, Bokeh is the standard. Equipped with that, you can almost throw away your good old DSRL, because things can even RAW. The front camera is a 32 MP, f / 2.0 strong thing that does not stop even before the face recognition. Macro makes the "phone" except 2,5 cm. In addition, AIS and OIS promises shake-free videos.
Huawei was so clever and let shrink the small front camera to droplet size and immediately installed in the display. This is called Notch. What sounds cute is above all one thing: practical and useful. Processor Kirin 980 completes the whole thing. Well then! Please smile!
Huawei P30 PRO - video
In Full - HD, 60 images are possible every second. With 4K, there are unfortunately only 30 frames per second. However, this sounds a bit like whining at a high level, even though other high-end devices stick the 4K at 60 images the second. Another negative point is that the autofocus does not move when changing the distance.
Huawei P30 PRO - Display
OLED is the magic word and it illuminates the 16,7 million colors from behind. "Organic light emitting diode". In German: organic light emitting diode. In other words: OLED is the opposite of LED. LED is inorganic. Small lamp, lots of light. OLED means: many small lamps, little light. This can result in a display that could hardly be more intense and sharp. - and that on FHD + 2.340 x 1.080. The display has a grease-repellent layer, which ensures that less "gossip" is left on the screen. The glass is curved and looks very noble. A metal frame protects the glass when the expensive thing hits the floor. - But it shouldn't.
Huawei P30 PRO - Battery
The battery has to keep up - it does. This is called 40 W Super Charge. In 30 minutes it is 70% recharged. In our test, the Huawei P30 Pro was 15% in 42 minutes and 30% in 78 minutes. We were amazed. Of course you can also do it wirelessly (induction). The average user has about 2 days of battery life, which is considerable. 4200 mAh are responsible for this. Great job! However, the battery is permanently installed.
Huawei P30 Pro performance
8 GB RAM are massive and combined with the latest Android unbeatable. This mixture is also necessary for the many data. This does not guarantee a hakeln. Everything stays in the flow. Even while playing. We have the smartphone in use for 2 weeks and no matter what we use it for, it stays fluid and can not hang or crouch, it just runs very smooth and fun.
Huawei P30 PRO operating system
Android Version: 9.0 Pie states. Unfortunately here also a weakness, everything twice. Google does not want to give way, the Huawei apps also do not - no one can decide and uninstall no one. Positive: 9.0 is learning and the new wiping technology has been adapted. Let's hope the Android updates are getting faster now. Currently the Huawei P30 Pro with EMUI version 9.1.0.140 runs with us.
Checklist data check
And here again all facts in an overview:
❂ The system cameras allow wide-angle macro like in almost dizzying sharpness.
❂ f / 1,6 is incredibly bright, ISO 409.600 totally rocks without draining
❂ up to 32 MP even leave DSRL models in the dust
❂ Video is easy with the image stabilizer - if you want it even better, use one Gimbal like Zhiyun Smooth 4
❂ FULL - HD / K4 are no problem
❂ 4200 mAh - 40 W battery - With normal use we can really get by for a good 2 days. With a lot of GPS, internet, photo, film and app usage, you can still have a good day or even more.
❂ OLED display - the resolution is enough for us and is great. 2.340 x 1.080 pixels are less, but as with the Huawei Mate 20 Pro, it also uses less power
❂ wireless charging - we haven't tested it yet
❂ 8 GB RAM / up to 256 GB memory / 7 nm processor
❂ 5x optical zoom
❂ wireless charging
❂ Android Version: 9.0 Pie
Recommended reading: You will find many guides on various topics in the advice section !
Huawei P30 PRO features
That was not all.
Huawei P30 PRO - Fingerprint Sensor
The sensor is also housed in the display. There was no space wasted. It reacts reliably thanks to the good technology and so far you will not find anything negative.
▶ Beware of injuries, sweat and dirt on the finger. Those who can no longer prove their imprint can encounter problems. And the security? Some phones easily save the imprint in a .bmp file, which can be read by anyone who is familiar with it.
Huawei P30 PRO - Face Detection
Also works without which teething problems would be known. Attention but also here, you should not rely on it. Some devices have weak points and it has already deceived phones with a vile picture, which was held in front of the camera.
Huawei P30 PRO - storage space
128 or 256 GB memory. So much space does not even have many a laptop! An 7-nm processor juggles with the data. That can only go lightning fast.
Loudspeakers
Here comes another gimmick. Gone are the days of the normal speaker. The whole display is one. The sound comes from the display directly into the ear. Speakers have served their day, stereo is not feasible. When telephoning still okey, when playing music rather not. So if you talk to it, you keep the upper third of the display to your ear.
Checklist features
❂ Dust and splash proof
❂ fingerprint sensor
❂ face recognition
❂ the speakers have disappeared into the display. Mono yes, stereo no
Huawei Data Overview
Dimensions: 73,4 158 x x 8,41 mm
Weight: 192 g (including battery
Colors: Breathing Crystal / Amber Sunrise / Aurora / Black
Display: 6,47 "
Resolution: FHD + 2,340 x 1,080
Operating system: Android 9
Memory: 256 / 128 GB / 8 GB RAM
Network: 4G / 3G / 2 G
2,4 / 5 Ghz
WLAN / Bluetooth 5.0 / BLE / SBC / AAC / aptX HD / LDAC HD and HWA audio
Camera: 40 MP / f / 1,6 / 20 MP f / 2,2 / 8 MP Tele - f / 3,4 / OIS / ToF
Front camera: 32 MP f / 2,0
Infrared Sensor
Fingerprint sensor
Compass
Color temperature sensor
Proximity sensor
Hall sensor
Gravity sensor (image stabilization
Ambient light sensor
Audio: mp3 / mp4 / 3gp / ogg / amr / aas / flac / wav / midi
Video: 3gp / mpf
Battery: 4,200 mAh / 40 W
Waterproof / dustproof
Supplied with: Charger / Type C cable and Type C headphones, ejector tool
Advantages and disadvantages
The price is hot, the cameras as well. An expensive phone for hobby clippers or is it also suitable for everyday use?
Benefits
➹ the whole system of the cameras including the processor and the new invention of the yellow pixels make the phone a professional cam. One that you can put in your pocket. It's a lot of fun the different. Modis to test.
➹ the storage space and the working memory are huge - everything is fluid and fast
➹ the latest version of Android makes you want more
➹ the whole display was used. Frameless pleasure
➹ OLED does the rest
➹ the software has also been adapted. What squeaked in color on the P20 has come to reality
➹ 2 days of battery power is already an announcement
➹ Wireless charging makes a cabbage salad impossible
➹ and in 30 minutes 70% record time
➹ the measurements are in the frame that weight as well. Handy it is, clearly too
➹ with face recognition and fingerprint sensor
➹ it is dust and splash proof
Disadvantages
➷ the speakers were rationalized - at the expense of stereo and therefore the acoustics
➷ the battery is not changeable
➷ the price
➷ Camera unit protrudes - which makes it vulnerable - but with a case you should have, this unit quickly disappears into the case.
➷ no jack
Conclusion
The Huawei P30 Pro effortlessly does everything it should as a smartphone. For hobby photographers, especially Instagram and Co., the camera elements and the possibilities are ideal to give your own work a new coat of paint. Listening to music is better through the headphones, even if the jack plug is missing. The phone comes with two SIM card slots. And here the route is also predetermined: work, relax, play, read. If you look at the data and the phone like this, it's a small social media all-rounder. Huawei has launched a flagship firecracker that is tuned to the "new life". Always on the move. Always online. All friends and work with it.
Find in the Top🔟 the best & best selling Huawei P30 Pro products 2023 on Honest Reviews
- € 43,00
1. Top seller
2. Top seller
- € 286,48
3. Top seller
- € 576,74
4. Top seller
- € 108,00
5. Top seller
- € 286,49
6. Top seller
7. Top seller
8. Top seller
- € 249,01
9. Top seller
- € 96,00
10. Top seller
Reading tips: coole DIY Projects | Fitness | You like product testing read?
We have created a buying guide with useful tips for you. He can advise and protect you from some bad purchases in 2023. He gives you recommendations for purchase, shows you useful links or brings you closer to a Huawei P30 Pro review.
Get experiences & recommendations from customers, buyers, friends, social media, blogs or trade journals. before you a Huawei P30 Pro If you want to buy a product, be smart and you are well prepared.
On Honest tests you can find some tests (including pool, Fitness, Home & garden) & Guide (including Smart Home, Beauty, Handcraft) who can help you further.
How to easily find the best Huawei P30 Pro product for you!
What exactly do I expect to buy from the Huawei P30 Pro product?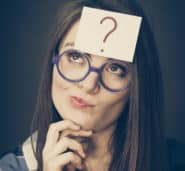 Many products have a primary purpose for which they are needed. However, no matter what you are looking for or want to use the Huawei P30 Pro product, write down exactly what you expect from the product, how and where you want to use it. Research and compare your found Huawei P30 Pro products. You will find that many products do exactly what you are looking for, but have many more functions, different properties or handling that you did not know. The variety of products and scope of delivery can vary greatly.
Which manufacturers or brands produce Huawei P30 Pro?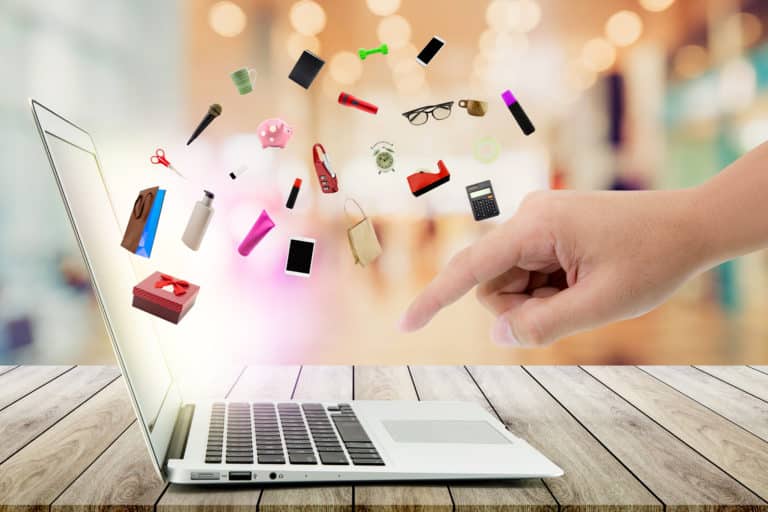 If you are looking for a "Huawei P30 Pro" product and want a specific brand or manufacturer, then you have already narrowed your search with BRAND or manufacturer. If this is not the case, you must first get an overviewwhich manufacturers and brands produce and offer the product you are looking for. Benefit here well-known brands and manufacturers with their products. Nevertheless, it is worth investigating lesser-known brands or manufacturers. These could be new to the market or just less well known in the respective country.

You can often find a better one Price-performance ratio due to production costs or philosophy. Proven brands and manufacturers rely on notoriety and trust over the years that they've built up. quality & service have convinced, but can fade over time. Everything is reflected in the price. So pay attention to lesser-known products, they don't have to be worse. These can also have good service, good quality or come with more scope of delivery. Experiences of other buyers are very important.
Which functions, equipment & characteristics do I need for the Huawei P30 Pro and which do I not?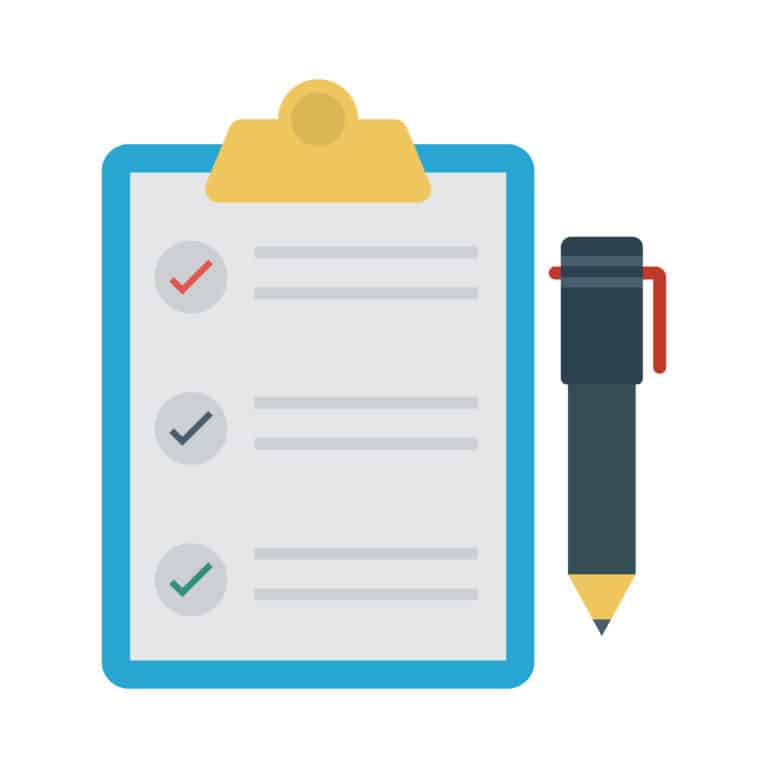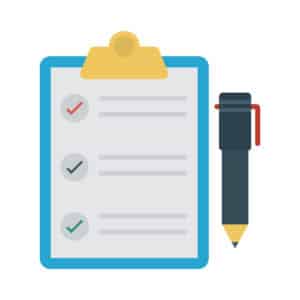 How to choose the best Huawei P30 Pro product
You now know exactly what you expect from your new product and how you want to use it. You have gotten an overview of the available products. You have now gained more information about Huawei P30 Pro products, as well as their functions, characteristics, handling and scope of delivery. What you initially expected from the product, you should now add new points and weigh up what do I absolutely need and what not. Also think long-term about comfort, consumption, benefits and scope of delivery.
Huawei P30 Pro reviews, tests and star ratings simplify your purchase decision!
You now have a few Huawei P30 Pro products on your list that match your desire. Now you have to sort out and go into more detail about the products. Search any product for buyer ratings, recommendations, reviews & tests on the web. You will read positive and negative and you will notice which product you are drawn to. Here are a few points to keep in mind:

👉 How reputable is the website or shop and its buyer ratings, recommendations, reviews & tests?
👉 Buyer reviews can be bought or fake, look at the number of reviews and spelling.
👉 Use other useful websites to evaluate fake reviews!
👉 What exactly are negative reviews about?
How do I deal with negative Huawei P30 Pro reviews and experiences?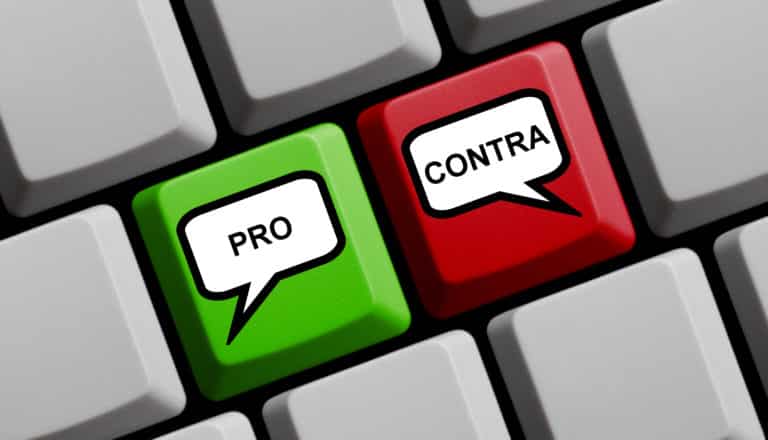 Negative reviews are often written when a product arrives defective, which can be due to the delivery route or directly to the manufacturer. It can happen, but it's not the norm and shouldn't put you off. There are many negative reviews from customers who bought the wrong Huawei P30 Pro product or who didn't get the right information and were now disappointed. Incorrect or incorrect use can also lead to a negative rating.

Products often have to be assembled, for some this is too complicated, time-consuming or just not for them. Often these so-called negative ratings simply contain frustration that the buyer had. Nevertheless, there are certainly legitimate negative reviews, so I always recommend that you read them Read reviews carefully and revolves around use, durability & quality. What problems did you have? How did the dealer or manufacturer react to problems?

Further points:

👉 Few reviews does not always mean that your chosen product is necessarily bad. Maybe it just hasn't been on the market long enough and hasn't been valued enough as a result.
👉 If possible, ask your open questions to the buyer or seller in case of problems.
👉 some sellers fight each other with negative/positive ratings to improve or deteriorate sales ranks and positioning.
What problems, solutions or tips can I find about the Huawei P30 Pro product?
It is often helpful to research problems, solutions or tips about the product before making a purchase. Here you can benefit from the knowledge of buyers who may have had the Huawei P30 Pro product for some time, what they do with it or have experienced. This can be negative as well as positive. Maybe it will bring you further insight into the quality, durability, care, handling and use of your upcoming Huawei P30 Pro purchase.
Where can I find solutions and tips for problems with the Huawei P30 Pro?
⭐ Ask for experiences and tips in your personal area about the Huawei P30 Pro or product.
⭐ Honest reviews top 10 list takes you to the best and most popular Huawei P30 Pro products with links to ratings & reviews, where you can find lots of opinions and recommendations.
⭐ Many sales platforms offer their buyers a rating, which you can usually find under the product.
⭐ There are question & answer portals with the questions & answers you are looking for, or post them directly yourself. Example: Gutefrage.net
⭐ For every product or topic there are forums on the Internet where users, buyers or like-minded people can exchange ideas.
⭐ Facebook groups or Facebook pages act like forums with lots of questions and answers.
⭐ Look at detailed Top reviews on Amazon * an. There are many for very good quality and satisfied buyers 4 or 5 star ratings. The more customer reviews a product has, the safer the opinions and information about it.
Where can I find a Huawei P30 Pro review on the internet?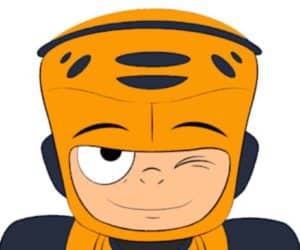 💻 Just look in the area "Testing" from Honest Tests over or use here with Huawei P30 Pro review the search, maybe we already have something for you! 🙂
💻On Google you can enter here Huawei P30 Pro review Find! You can use any search engine out there. Also use a year for current tests, for example Huawei P30 Pro review 2022.
💻 For product recommendations and product tests with test results 2022, you can search for an existing one at Stiftung Warentest Huawei P30 Pro review check.
💻 Check at Ökotest whether an existing Huawei P30 Pro review is discoverable.
💻 Youtube is the choice for reviews and test videos. You can go here Huawei P30 Pro review check.
How to Buy Huawei P30 Pro! 🛒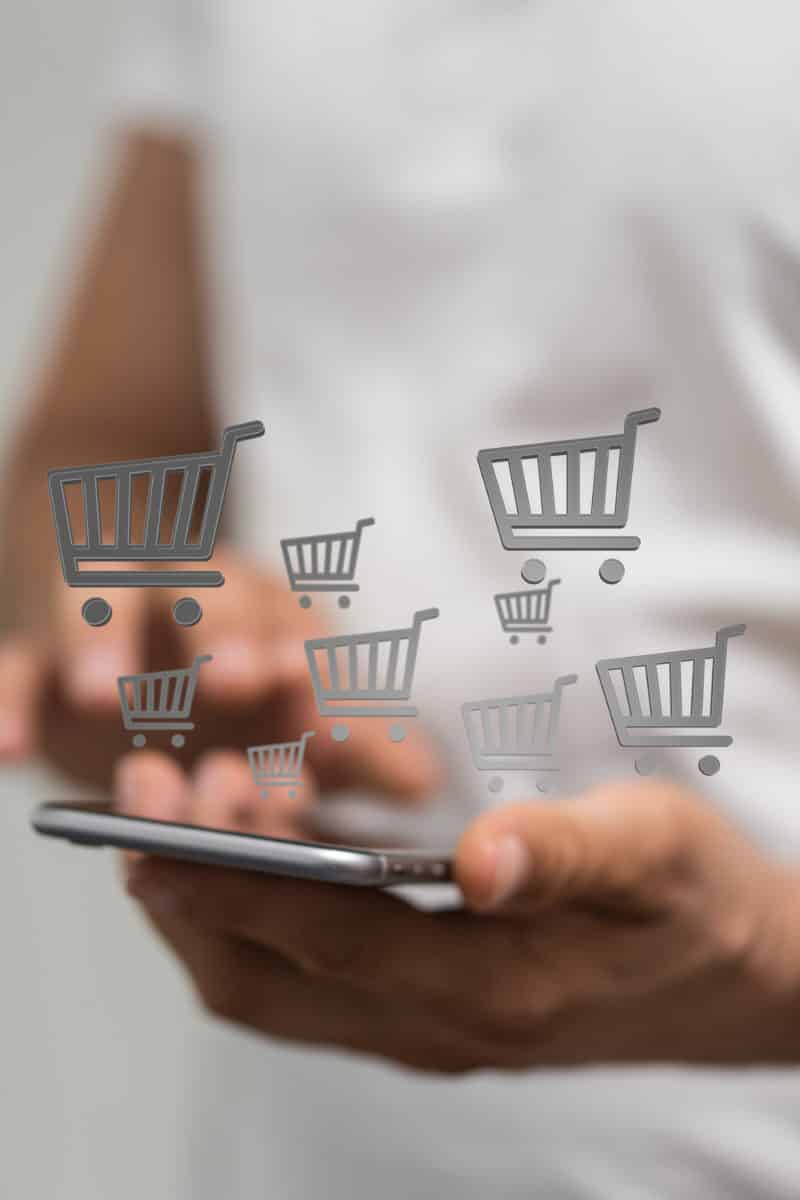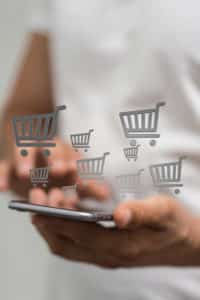 You can buy any product either online or in a local store. You will always find a much larger selection online. You will find popular local shops such as a hardware store, drugstore, shopping center or a specialist shop on site and can get an idea of ​​the products directly.

🏬 Popular retailers for Huawei P30 Pro products could be: Aldi, Penny, Kaufland, Norma, Lidl, Netto, Roller, Rossmann, DM, Rewe, Real, Bauhaus, Toom, Obi, Hornbach, Mediamarkt, Saturn, Medimax and many others . All providers also sell selected products in their own online shop. 🛍

Online you will find many other online shops or price comparison sites in addition to the ones mentioned above.

💻Popular portals for the Huawei P30 Pro are: Amazon, eBay, Otto, Conrad, Pearl, Billiger, Idealo, Geizhals, Check24 and many more. Everywhere you will find test winners, price winners or comparison winners, maybe exactly the product you are looking for is there!
How can I save money on the Huawei P30 Pro purchase?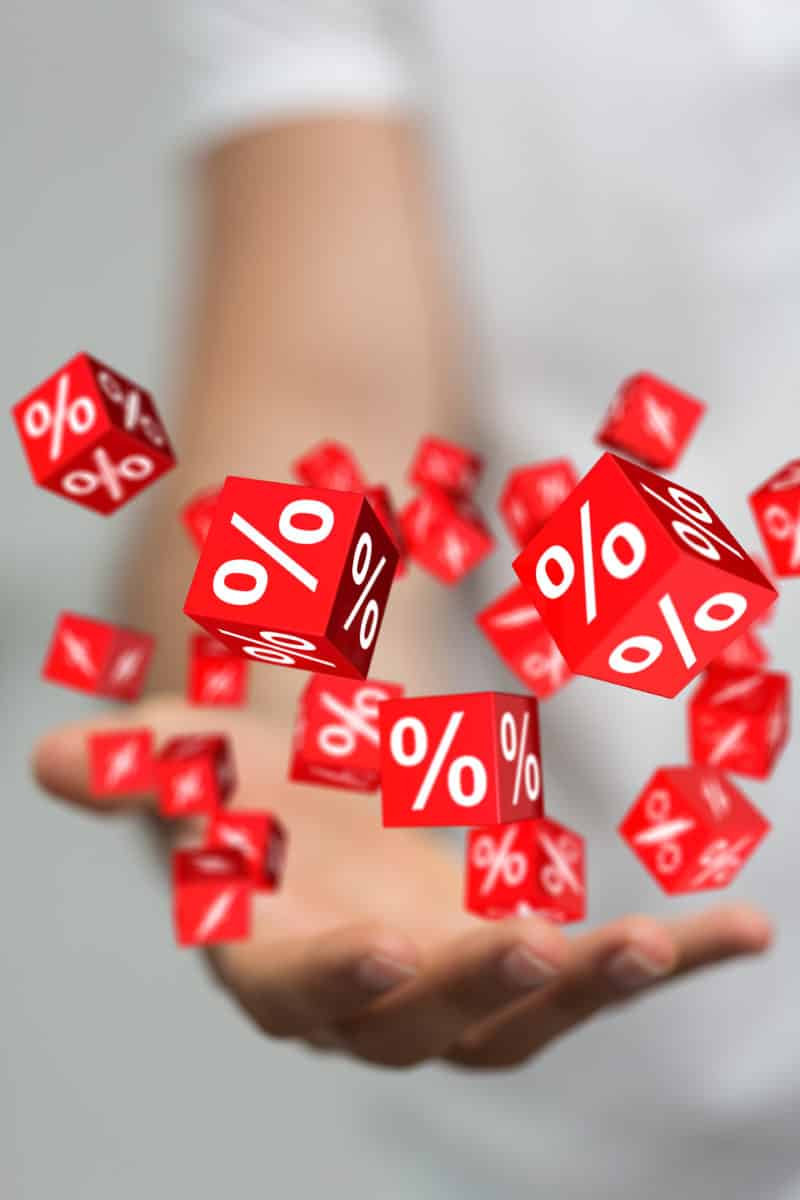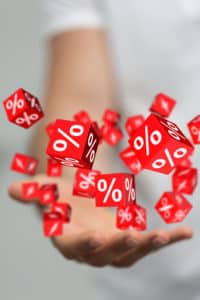 1. Saving tip❗ Look for designated ones discounts, offers, price reductions or bargain offers, but with Caution and compare.

⚠To check an offer, you can specifically for Amazon "Keepa" or "CamelCamelCamel" to use. Prices are tracked here, so you can see if an offer is really an offer. Many retailers lower prices on special occasions such as Black Friday, Christmas, Easter or other promotional days. With "Keepa" you can see months in advance how the price has been and you will notice that the price has been increased more and more to the promotion day, weeks or 1-2 months before the promotion to represent an offer at the promotion time, although it is the Price is that has been used often or for a long time. ⚠

Dealers like to use the tactic of adjusting a product from its normal price to a very expensive price, only to later sell it at that normal price (now much cheaper). With this tactic, the retailer triggers a price drop, which signals an offer for many online shops, websites, deal sites, price portals and positions it accordingly or makes it conspicuous. Use these tactics to your advantage and catch the periods before and after these price adjustments. This will certainly require a little time, planning and patience for your purchase.


Here at Honest Tests we have one "Keepa" price history view built into the tables and their contributions from "Tests" & "Guides". There you can see how the price of a product was in the past.

2. Saving tip💶❗ Always compare the scope of delivery with the price. A low price for a single product can become more expensive if you have to buy something as an option right away or later. A product set with a lot of scope of delivery can then suddenly be cheaper, although the price seems high at first.

3. savings tip💶❗ Don't buy scopes of delivery/equipment or more functions if you can already weigh up that you don't need them or use them little.

4. Saving tip💶❗ Use price alerts! You can set price alerts on some websites, comparison sites or portals. You could add a price alert to your Huawei P30 Pro product. You will then receive an e-mail notification when you reach your desired price, which has been tracked over a certain period of time.

5. Saving tip💶❗ Maybe use coupon pages or coupon codes for your Huawei P30 Pro product for your product purchase. There are browser extensions that allow you to buy a possible voucher code directly from the online shop. Many retailers want to retain their buyers after a purchase and include voucher codes with them. Voucher websites show you current vouchers for everything. You just have to check whether one would be possible for you at the moment.

6. Saving tip💶❗ Does your product have to be new? With used products, B-stock or Refurbished products you can save a lot! Amazon and Ebay offer used, B-stock or refurbished item on. Depending on the used condition and knowing someone else has used it, you can save a lot, but it may not be for everyone. B-Ware items often have transport or cosmetic defects, but are fully functional. Refurbished goods are used, defective and returned goods that have been prepared for sale and have a guarantee. Amazon offers these products as Warehouse Deals
Last Amazon price update was: December 10, 2023 17:05
Tip: An Gift Idea or Birthday gifts should never be cheap products, don't give away anything that you wouldn't use yourself in terms of quality.
Lots of positives Buyer ratings are often a sign that people are satisfied with the Huawei P30 Pro product.
Amazon.de * offers many different ways to analyze a product well. With the buying guide you will surely find some Huawei P30 ProTests or Huawei P30 Pro comparisons.
You always want the most popular top product at the best possible price and no additional costs. Many want that. But quality has its price. If you buy cheap, you often buy twice or three times again. Spend a little more money and enjoy its quality in the long term, you will enjoy it more in the long run than cheap bargains. It's not always easy to buy a quality product at a reasonable price. If you stick to a few purchase criteria, customer reviews and the buying guide, you will surely find the right product for you. Have fun!
Recommended reading: massage gun, Fitness Bike, product testing
On honest-tests.de can you do good Order Huawei P30 Pro products online at good prices – Buy Huawei P30 Pro online. Simply order Huawei P30 Pro online, find Huawei P30 Pro products and Buy Huawei P30 Pro products. Always pay attention quality and rating of the products, regardless of whether you want to buy offline or want to order Huawei P30 Pro products on the Internet. Buy the Huawei P30 Pro: Order good products like Huawei P30 Pro online - at a good price! Search Huawei P30 Pro – Find Huawei P30 Pro – Order Huawei P30 Pro online!
The Honest Tests Website - gives you the opportunity to compare many products like Huawei P30 Pro at good prices on the Internet and to order Huawei P30 Pro products directly to your home.
If you want to order Huawei P30 Pro online: Search on Ehrliche-tests.de, find your product and we will direct you to an online shop like Amazon to order. Buying Huawei P30 Pro products is so easy! - Super easy to order Huawei P30 Pro products online.
Discover the now honest tests! Have you read everything up to here? WOW! Then you are either very precise or a search engine, because this text is written for them 🙂
https://www.chip.de/test/Huawei-P30-Pro-Test_164354313.html?gclid=EAIaIQobChMIp7fr9qXZ4QIVzuR3Ch3KngHpEAAYAyAAEgLt2_D_BwE&gclsrc=aw.ds
https://consumer.huawei.com/de/phones/p30-pro/specs/
Recommended reading: You will find many guides on various topics in the advice section !
---
* Product images & links | Source: Amazon PA API | Last update on 11.12.2023/XNUMX/XNUMX | * = Affiliate links | Prices quoted on this website may have changed. The actual price of a product can be found on the seller's website. Real-time updates are technically not possible. Prices including VAT plus shipping costs
---